Being a millionaire, means being in the top 8% in the country. Whilst the pool of millionaires is getting larger, this does not take away from the luxuries you're able to afford. With real estate being one of the most 'concrete' investments you can make, this is not a decision to take lightly. Purchasing real estate is something that takes time, thought and consideration. It's important you take a look at all your options and evaluate the best option for you.
Acworth, nicknamed "The Lake City" is located in the foothill of the North Georgia Mountains and is nestled along the banks of Lake Acworth and Lake Allatoona. This beautiful, small city boasts a rich history, a charming downtown, abundant outdoor recreational activities, a vibrant restaurant scene, and an active festival and events calendar, perfect for family outings and quality time.
Take a look below at the top 5 luxurious homes under $1M in Acworth, GA and see where you can get the most for your money.
1. 5340 Saville Dr NW – $900,000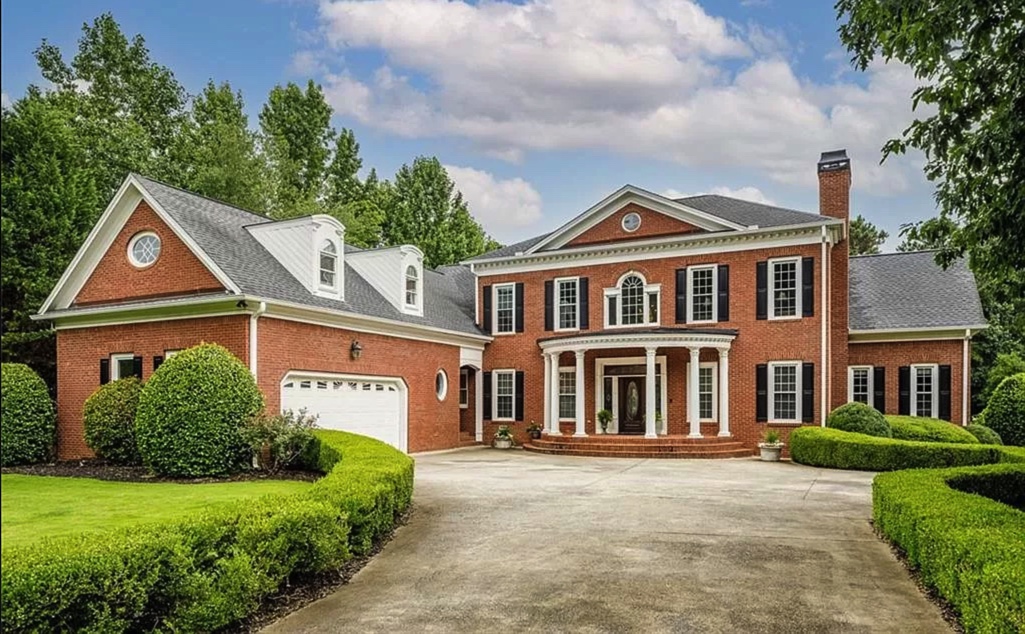 5 beds | 6 bath | 6,621sqft | 1.14 Acres | $136 per sqft
Built in 1999, this picturesque home priced way below $1m boasts a true traditional design. If size is important then this home definitely exceeds expectations sitting on 1.14 Acres of land with the lowest price per sqft among the top 5 and the 2nd largest plot of land. The home includes a number of luxurious features you won't find in just any home. This home sits on a quiet section of Acworth but remains a short distance from popular restaurants and other recreational activities such as golf, shopping, Lake Allatoona and more with ample opportunities to entertain guests. The home overall has had one owner and features, new renovations in parts of the home as well as a spa like bathroom for your relaxation needs and a personal study/office so you never have to leave the house (unless you want to of course).
Features:
| | | | |
| --- | --- | --- | --- |
| Personal Study/Office | Large Dining Room | Two story Great Room | Natural Light |
| Renovated Kitchen | Stainless Steel Appliances | Granite Counters | Large Pantry |
| Large Backyard | High Ceilings | Renovated bathroom | Movie theatre |
| Wet Bar | Yoga Studio | 2 Car garage | 2 Story Entrance Foyer |
Represented by: Cindy Young, CY Realty Partners, Keller Williams
2. 1232 Carl Sanders Dr – $930,801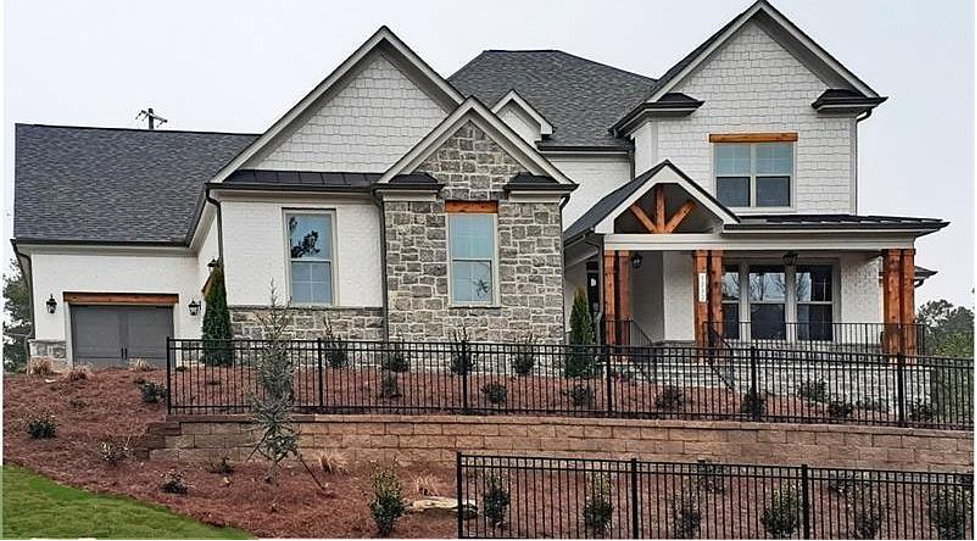 5 beds | 5 baths | 3,924 sqft | 0.75 Acres | $237 per sqft
This 2020 new construction home offers a modern tone. If you like bright then this home may suit you best with its white interior. The guest bedroom features a full bath so your guests feel right at home. The home also features an open family room, spacious dining room and covered patio perfect for entertaining.
Represented by: Greg Shelton, Berkshire Hathaway Home Services
3. 5650 Golden Vale Point NW – $964,900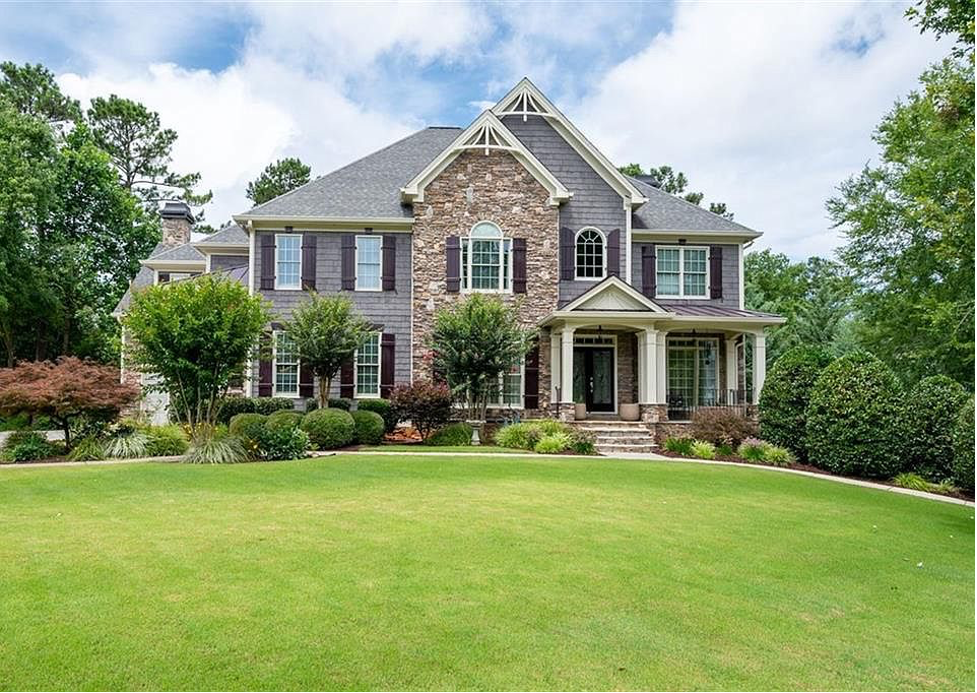 6 beds |8 baths | 6,268 sqft | 0.69 Acres | $154 per sqft
This executive 2 story home sits in a very sought-after neighborhood and boasts incredible curb appeal. The open floor plan and high ceilings in this home emphasize space. The Grand 2 story foyer gives the impression of a high-powered executive and for lack of a better word could make you look like a big shot – true millionaire style.
| | | | |
| --- | --- | --- | --- |
| 4 car garage | Chef's Kitchen | Sunroom | Fire pit |
4. 233 evening Mist Dr – $984,900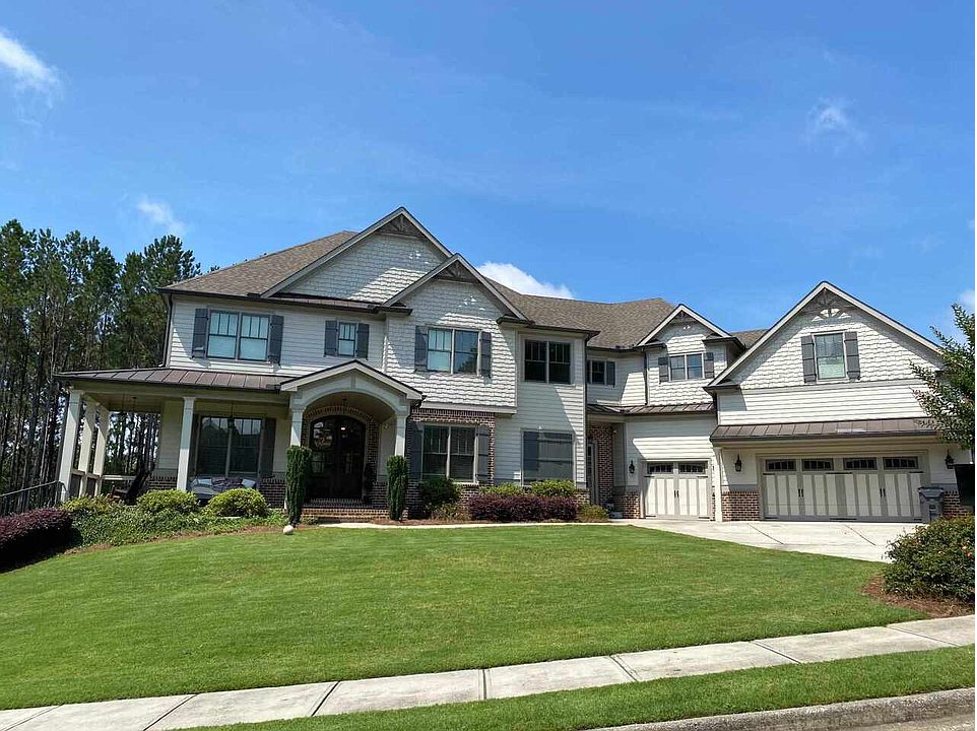 6 beds | 6 baths | 7,600 sqft | 0.84 Acres | $233 per sqft
This custom home features a 1,600 sqft garage and a finished basement. The square footage of this home alone is unbeatable if you're looking for more interior space. The large, fenced backyard with a fire pit and swim spa is perfect for entertaining and the community features pools, tennis courts, and basketball courts near a golf course.
Represented by: Ralph M. Harvey lll, List with Freedom
5. 510 Evening Mist Dr – $1,000,000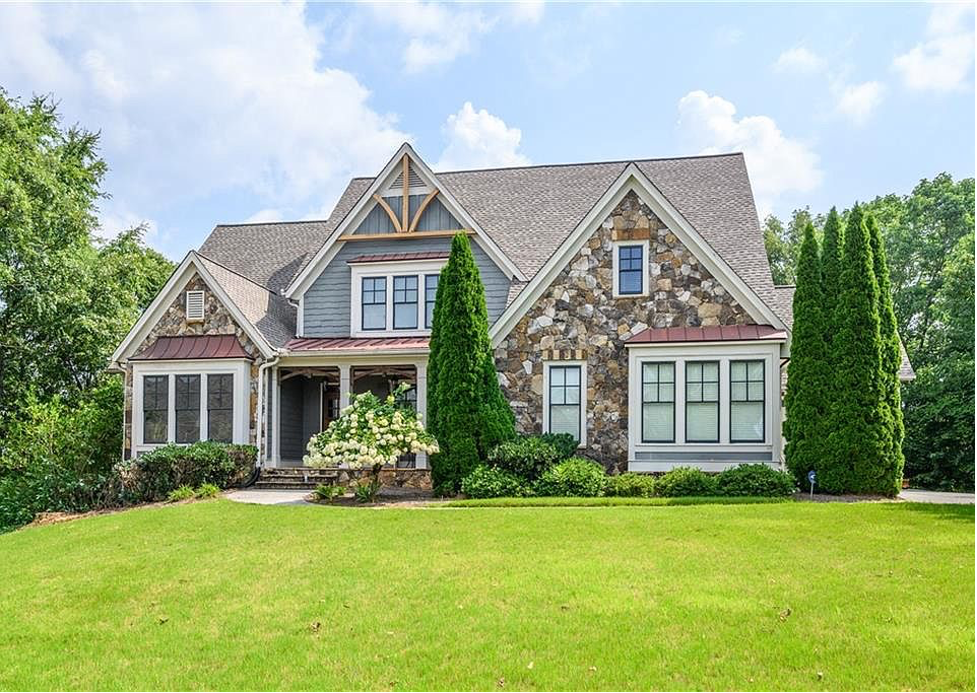 6 beds | 6 bath | 5,017 sqft | 4.95 Acres | $199 per sqft
If land is your game, this may be the home for you. Can you really lose with 4.95 Acres of land? But that's what you get when you hit that 7-figure mark – land! The home is very traditional and most likely suited to a family who enjoys the more traditional/historic aesthetic. The home is within close proximity to an airport, boating, and fishing, as well as schools, shopping and the trails.
Represented by: Kyle Stevens, Fine Homes by Sotheby's International
To conclude, just because you have it doesn't mean you have to spend it all. The best value for money seems to be coming from the less expensive homes, giving you great interior space, high ceilings and luxurious features such as movie theatres and spa's. Take a look at all five listings and if entertaining is your game and you have a large family why not save a few thousand here or there? Now if you need those Acres it's a no brainer!